What You'll Need
To rent a wheelchair van, you will need:
To be at least 23 years of age

Hold a valid US driver's license

Be able to meet and provide proof of our required minimum coverage levels of collision and comprehensive auto insurance

Have a valid credit card
INSTRUCTIONS ON HOW TO RENT A WHEELERS VAN
It's so easy. You can follow the website to get a quote and to make your reservation online, or you can give us a call at 800-456-1371 or 623-776-8830 and make your reservation for any of our locations nationwide. If you have a question or two and want to just get a quick answer, you can also email us at reservations@wheelersavr.com.
What's your daily mileage policy?
100 free miles per day is included in your rental. Any overage is at .35 cents per extra mile, or .50 cents a mile is going out of state or more then 250 miles away from your rental location.
Do you deliver?
Yes, Wheelers delivers to most major airports and local locations of your choice. All Wheelers deliveries are done by a third party and are subject to additional fees and availability.  
How Long Can I rent?
We rent by the day, week, and month. A minimum of one day may be required at select locations. The longer you rent the cheaper the base rate (restrictions apply). All reservations that include a holiday require a 3-day minimum rental. 
What types of vans are available?
We supply Dodge Grand Caravans and MV-1s at most locations across the country – availability will determine which van is assigned to you. Should you have a preference, please call Wheelers at least a week before your rental to ensure we can accommodate your request.
Do you have insurance? Can I purchase Insurance?
All renters are required to have full coverage insurance that covers rental vehicles. We do offer liability waivers for additional coverage; however, we do not offer these waivers in the following states:
California, Massachusetts, New York, Nevada ,Texas. 
All international customers are required to purchase both waivers.
Will an electric scooter fit in the vans?
Most standard electric scooters fit in both our MV-1 and Dodge models. However, it is the responsibility of the renter to ensure the van meets the requirements of their equipment. Dimensions of our vehicles can be provided upon request.
What is the cancellation policy?
You may cancel your reservation at any time but a $100 cancelation fee will be applied. If you cancel with less than 3 days notice of the reservation, the rental is non-refundable. Reservations that include a Major Holiday are non-cancellable in its entirety. It is the responsibility of the renter to make sure the van will accommodate their needs. No refunds will be given for failure to do so.
How old do I have to be to drive?
The minimum age requirement to drive is 23 years of age.
How can I pay?
We accept Visa, MasterCard, Discover, and Amex. Payment is due at time of booking.
Ramp Operation
Wheelers vans are armed with either manual or automatic side entry wheelchair ramps. Understanding the operations of the vehicle ramp prior to your rental is crucial to ensuring a successful trip. Watch our how to video on ramp operation now.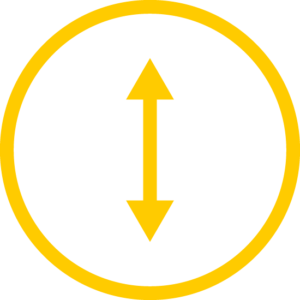 Tie-Down Operation
First time renting an accessible van? Learn the ins and outs of our tie down operation
system in our instructional video here.
Operation of the Van
Wheelers vans can hold 4 to 5 passengers, not including a wheelchair, depending on the
model. Traveling with family? Contact Wheelers prior to your reservation to ensure you have the best van to meet your needs. 
Check-In Items
Questions on what to do when you arrive at your rental location? Instructions will be
sent along with your rental confirmation to ensure a smooth, touchless, van pickup and
drop-off. Should you have additional questions, feel free to contact us.
Special Accomodations
Did you need special accommodations like a front passenger seat removed? Delivery or pick up to/from a location of your convenience?
Calling Wheelers
at least 24 hours prior to your arrival will ensure all your expectations have been met.
Reserve your van today
Wheelers has locations throughout the united states 
Dodge Caravan Instructions
Tie-Down & Seat Belt Instructions
Wheelchair Van Rentals Outside the US
Wheelchair and Scooter Rentals